Historic Preservation Commission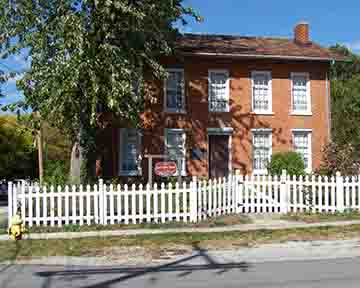 The Lowell Historic Preservation Commission was created by ordinance (#2005-05) of the Lowell Town Council in 2005. The Commission is entrusted with the responsibility of developing and coordinating historic preservation activities within Lowell. The commission is comprised of five (5) members appointed by the Town Council President with the approval of the Town Council.
The Commission holds regular public meetings on the 1st Tuesday of each month at 6:00pm at Town Hall, 501 Main Street, in the Council Chambers. The duties and responsibilities of the Commission include, but are not limited to:
Educating the community on the importance of historic buildings and preservation
Identifying historic buildings, sites and structures within the town
Developing local historic districts in order to preserve the downtown and existing neighborhoods
Develop of design guidelines and standards for historic districts
Serve as a resource to residents and property owners
Commission Members are:
Ken Floyd
Connie Schrombeck
Susan Riley
Mark Myers
Charles Haberlin
Click here for the Lowell Downtown Historic Guidelines
More Info
Find content and services related to this page.